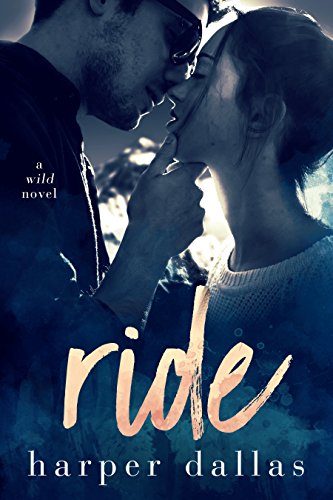 This book took me so much by surprise! It is the perfect mix of adventure, sexy angst, and an almost achingly slow build to a true romance. It's everything a contemporary romance should be with characters that will make you laugh, break your heart, and then put it all back together again.
moonlight sins by jennifer l. armentrout
There is not enough I can say about how dope Moonlight Sins is. It is book 1 of 3 in the de Vincent series and trust me when I tell you that once you get a taste of Lucian, you will quickly move on to devour Gabriel and Devlin (AKA the Devil). The series is a definite must read for anyone who likes a little contemporary gothic mystery feel to their romance!
the scripted duet by christy pastore
Sexy and charming Hollywood actor with a dirty mouth; check. Strong and feisty heroine who can handle her man; check. This duet is the perfect escape for anyone looking for that vacation read, or that lazy, rainy day weekend where you just want to curl up in a blanket and get wrapped up in a romance that will have you believing in modern day fairytales.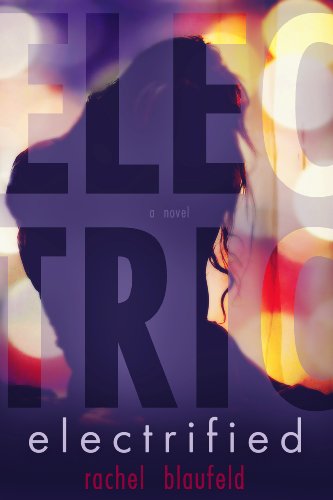 electrified by rachel blaufeld
Electrified is a freaking gem! It's been a few years since I've read it, and I still remember vividly the world Rachel Blaufeld created around the amazing Sienna Flower. Rachel drops you right down into Vegas and has you entranced with everything that is Sienna. And Carson is the epitome of a perfect hero in romance. And still, to this day, I am obsessed with this cover.
This is such a crack book!!!!! For reals. I can't get enough of Nero. In fact the whole Made Men series is. If you are looking for a book with a total alpha super protective hero, look no further. It's such a fun and engaging read. I've read it a few times now, and get sucked in. Every. Damn. Time.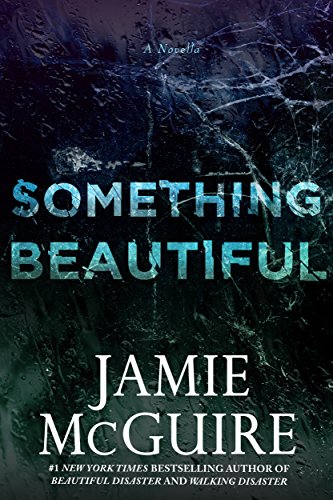 something beautiful by jamie mcguire
Something Beautiful is a cross-over novella from Jamie's MASSIVE hit book Beautiful Disaster (which I also love, duh). And let me tell you, there is just something special about Something Beautiful. America and Shepley make my heart weep with joy!!! I sometimes forget this one was even a novella because of the punch it packed. And OMG that last quarter of the book had my heart about jumping out of my chest. You don't have to have read Beautiful Disaster to dive into this one either, so feel free to read away.
Just wow…Baby Teeth is so authentically creeptastic I think I actually started crushing on the author. Zoje Stage definitely has a gift of unnerving a reader. And that's pretty much all I'm going to say about that.
an anonymous girl by greer hendricks & sarah pekkanen
Holy shiz balls this book. This. F-ing book. Talk about edge-of-your-seat psychological thriller. It's creepy, it's haunting, it makes you question so much about what you're reading, and even question yourself a little. The writing is impeccable, and for a book that deals with so much, and questions so much, there is not a plot hole to be found. It is perfection. And if it doesn't get a movie treatment I swear I will RIOT!
the sinful duet by skyla maldi
Skyla Madi is one of my first loves when it came to my venture into reading contemporary romance. She continues to be an automatic 1-click author for me, so it was hard to choose what recommendation I was going to go with. But seeing as I just finished Caleb and Cassia's story, I just this one. This duet is hot AF!!!! Allllll the fire emojis!!!! But also the romance and story is strong and present and the angst ….oh boy does she know how to write angst. Skyla, per usual, never disappoints.
men of honor series by k.c. lynn
If you've not read any of K.C. Lynn's books, especially the Men Of Honor series, then you need to get off my website right now and get to it!!!!! These books are life! I can't give enough praise to them. I posted the Men of Honor Series because that was easiest to start with seeing as it is a box set, but literally read anything by her and I promise you will be so damn happy you did. Alpha hero's galore. Heroines you will just fall in love. Suspense, action, hot as hell scenes!!! ….but….fair warning…Sawyer is mine! So, just remember that as you read the series.
JB is another author I just adore and will read literally anything she writes. If she wrote a story on the back of a Raisin Bran box I would buy it and read it. And I hate Raisin Bran. I just Split for now because this book was so different. It does fall in the romance category, but dammmmnnn, what a different kind of romance. JB will play your heart like a puppet, but trust me, you will be into every second of it. In fact, it's been a hot minute since I re-read this one say I may just have to pull that off my shelf for another go….
the edge of never by j.a. redmerski
Never ever have I ever been so immersed in a book, and so willing to suddenly jump on a bus to randomly travel across the country just in the rarest of hopes I would be sat next to someone as amazing as Andrew Parrish. J.A. probably was close to ruining my entire life with this book. This was another early read for me when I was introduced to the contemporary romance world and I still remember buying it in Target just because I was so attracted to the cover. Then I read it. In one freaking day. And it was nothing short of fantastical (that's a word right?). MUST READ 10000%!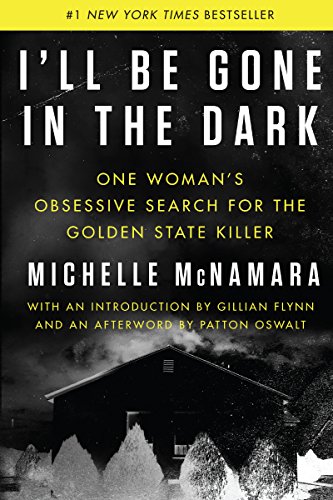 i'll be gone in the dark by michelle mcnamara
This book hit me in my true-crime obsessed core. Kudos to the late and extremely talented Michelle McNamara who definitely played a hand in helping catch 'The Golden State Killer'. This book is nothing short of a masterpiece and I will be shocked if you are capable of easily putting it down.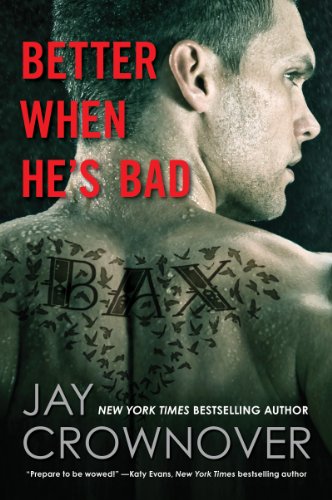 better when he's bad by jay crownover
BAX AND DOVIE FOREVER!!!!!! Sexy, dark, dangerous and thrilling. The chemistry between Bax and Dovie is off the charts and trust that Bax is every bit a bad boy. He truly lives up to the completely apt title. My favorite Jay Crownover book to date!
keep her safe by k.a. tucker
Keep Her Safe is equal parts steamy romance and sexy thriller. It's unnerving, it's pulse pounding, it's mysterious. It is just absolutely one of my favorite books! I cherish my signed hardback of this one, and have so much love for K.A. and her talent.
forgiving lies by molly mcadams
Okay, first I just want to say, I tried for like a week to talk the husband into getting a lip ring after reading this, because holy hell did Kash make a lip ring so damn sexy. It didn't going for well, but hey, I tried. Now, to the actual book…..WHOA!!! Undercover cop, serial killer on the loose, and a heroine with a secret of her own. Kash and Rachel are soooooo on my top 5 list of favorite romance couples in all of romancelandia! Must. Read. ASAP.